Here is a step-by-step guide to setup parental control restrictions on the iPhone or iPod Touch. For a similar tutorial for the iPad, click here. If you prefer, watch the video tutorial on YouTube instead.
Mobicip Safe Browser Setup
Mobicip offers a best-selling alternate browser for Safari that enables parental controls on your child's iPhone or iPod Touch. It is simple to setup and works anytime anywhere! The Mobicip Safe Browser is protected by a mobicip.com account setup by the parent.
From the home screen on the device, touch the App Store icon.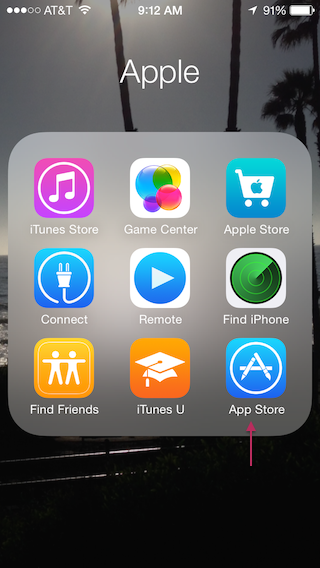 Touch the search tab, and search for "mobicip". Select the Mobicip Safe Browser from the search results.
Touch the FREE button, it will turn into INSTALL. Touch this button and enter your iTunes username and password. 
NOTE: If your user has a separate iTunes account, you may want to download the Safe Browser using that iTunes account.
Once downloaded, the app will be installed on your screen.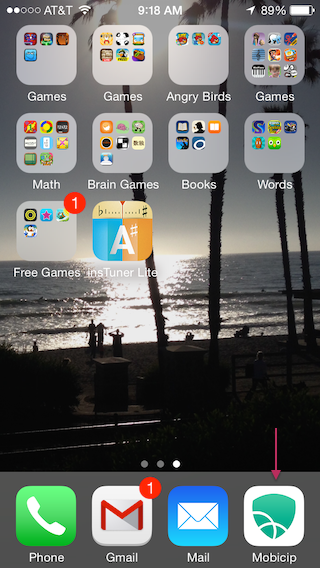 NOTE: Before your launch the app, visit mobicip.com to sign up, and optionally upgrade to Mobicip Premium. The Premium upgrade allows you to customize your filtering and monitor usage from the web-based dashboard (using any browser) or the Monitor app (on any iOS device).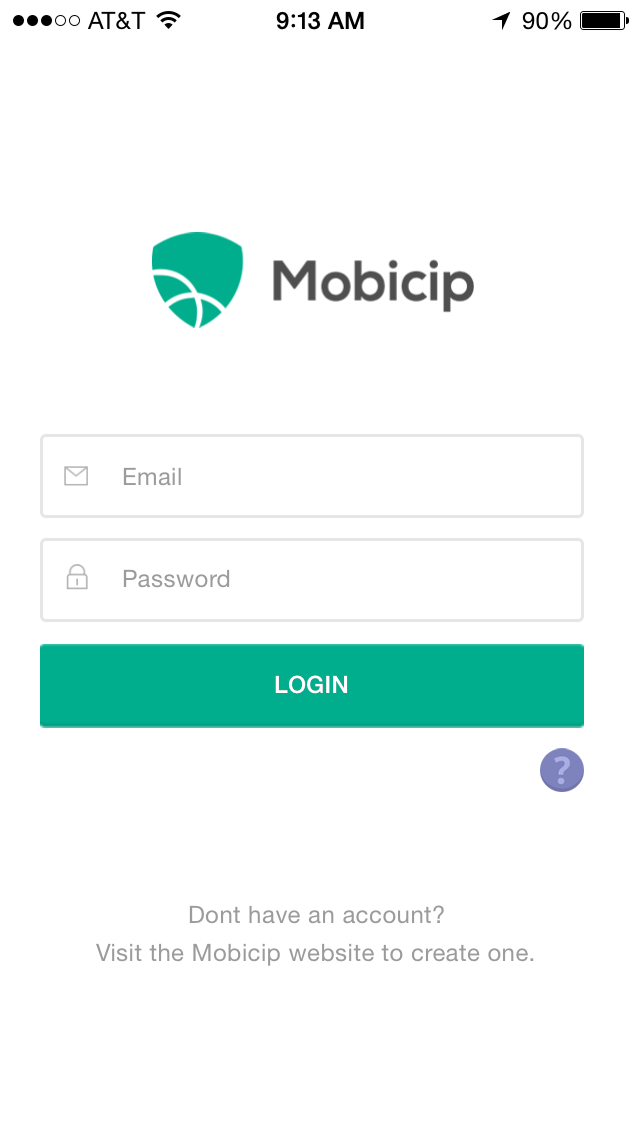 Choose the filter profile you wish to apply to this device, and you should see the browser open up. Enter a URL to visit any website.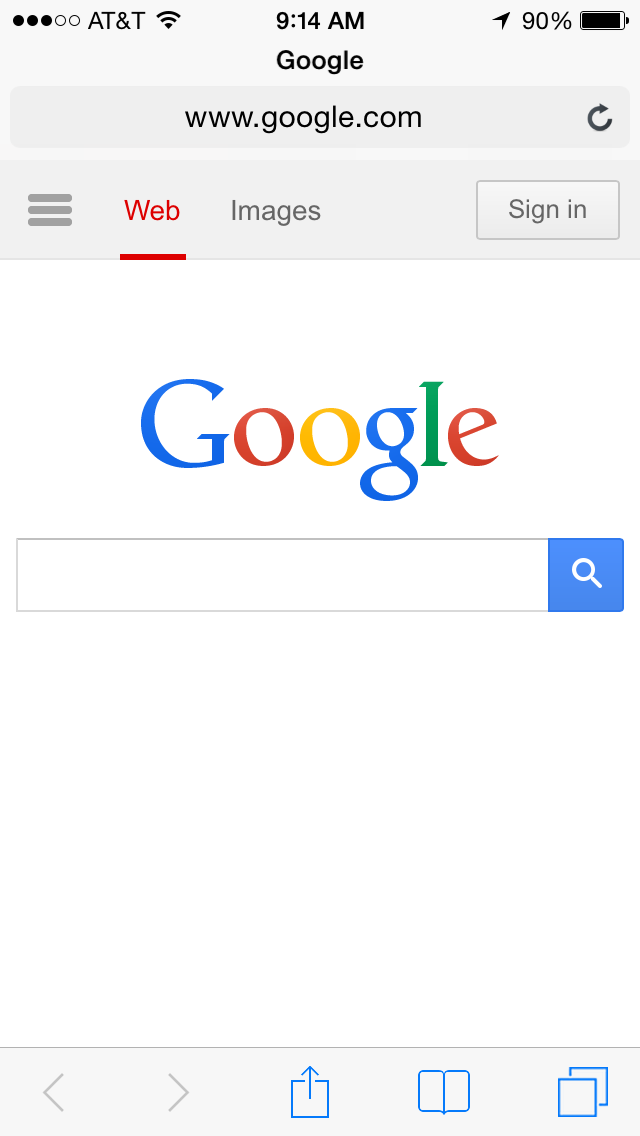 General Parental Control Restrictions Setup
From the home screen, select Settings > General.

Select Restrictions

Enter a 4-digit passcode. Make sure you remember this passcode, in case you need to change these settings.

You will see the restrictions screen. Set Safari, Installing Apps, Deleting Apps,  and In-app Purchases to OFF.
Note: Some parents may choose to allow apps to be installed with age restrictions setup, but be aware that there are still issues with the age-based ratings and browsing the App Store itself.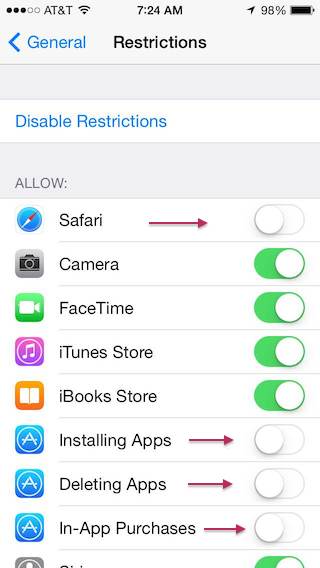 In another much sought after enhancement, Apple has added an option to disallow email accounts from being setup. Whether you have setup a child-friendly email service like Zilladog or Zoobuh, or you simply want to turn off email access, this gives you the ability to lock email accounts and not allow your child to setup an alternate email account. Simply scroll down on the same Restrictions screen to setup this option.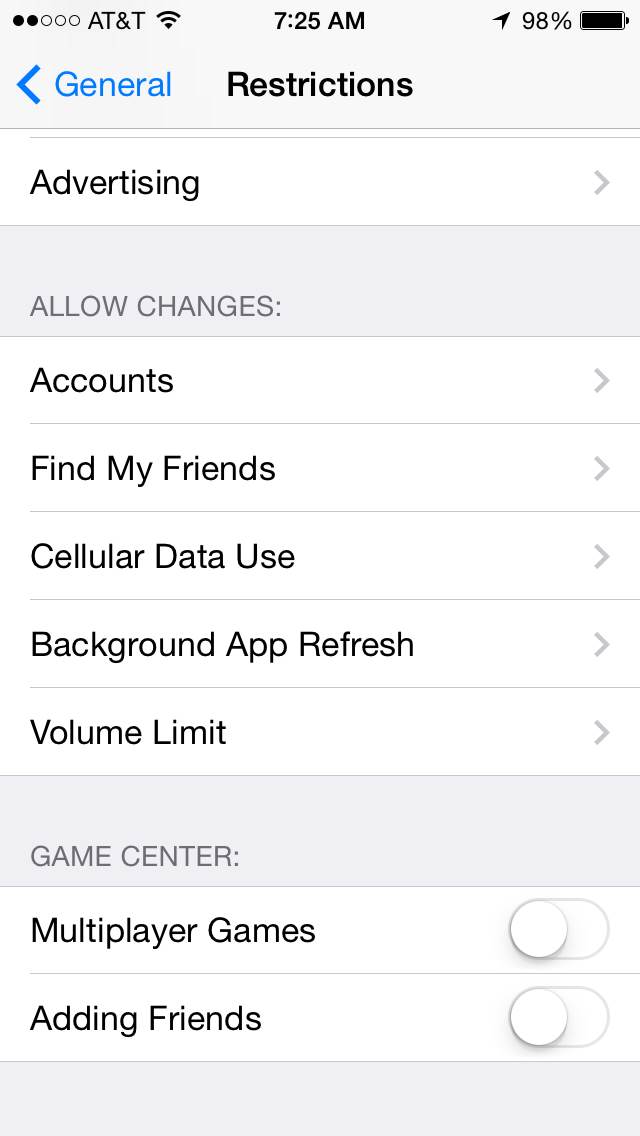 Scroll down the screen to the Allowed Content area. Review and select your preferences for other restrictions, then press the Home button to return the home screen.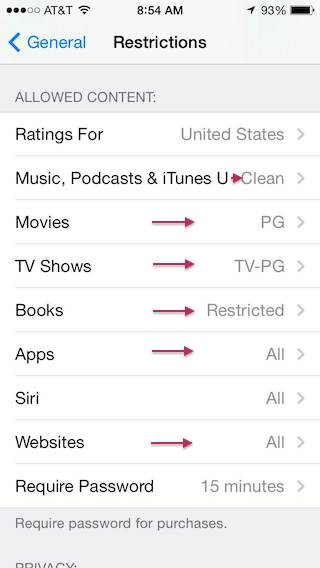 Note: Leave the Websites setting at 'All'. Changing this setting can interfere significantly with Mobicip.
That is it! You can be rest assured that your child will have a safe and secure Internet enabled device that he/she can use anytime anywhere! Visit mobicip.com from any computer and login using your Mobicip.com account to configure the filtering and monitor the browsing activity. You may find these video tutorials helpful to setup your filtering and to monitor the activity reports.
Note: If you have multiple devices to setup, see this article.
If you need assistance, please visit out helpdesk at mobicip.com/support.