How To Setup Parental Controls On The iPad
Here is a step-by-step guide to setup parental control restrictions on the Apple iPad. iPhone and iPod Touch users can find a similar tutorial here. A video version of this tutorial is available on Mobicip's YouTube channel.
Mobicip Safe Browser Setup
Mobicip offers a best-selling alternate browser for Safari that enables parental controls on your child's iPad. It is simple to setup and works anytime anywhere! The Mobicip Safe Browser is protected by a mobicip.com account setup by the parent.
From the home screen on the device, touch the App Store icon.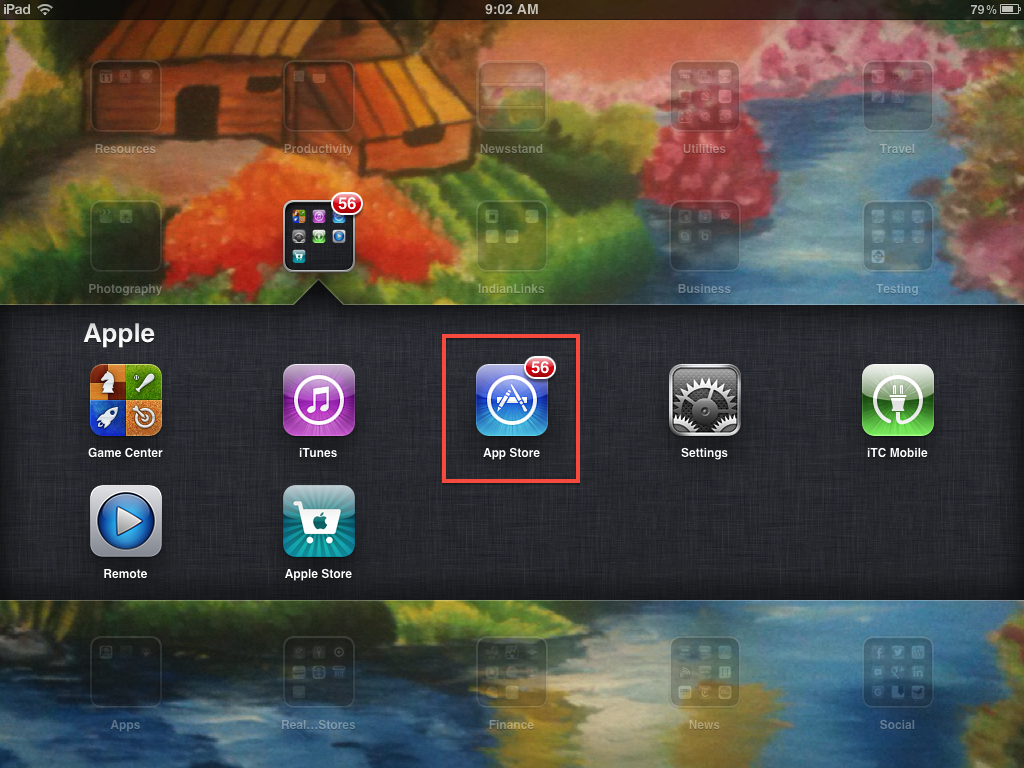 Touch the search tab, and search for "mobicip"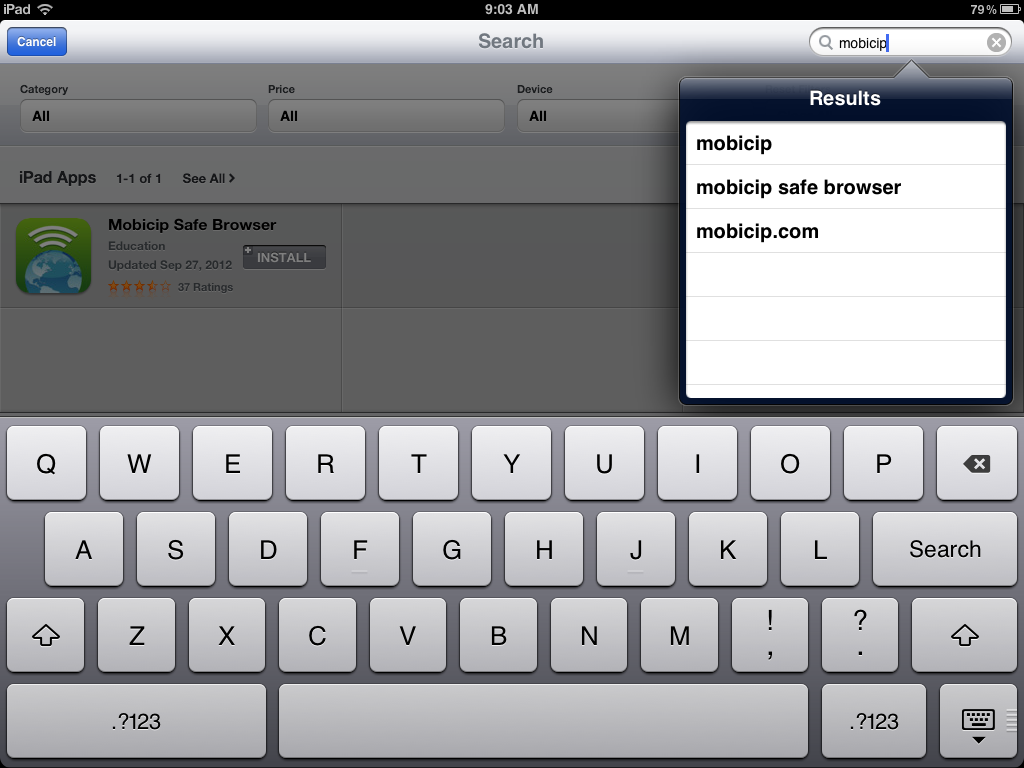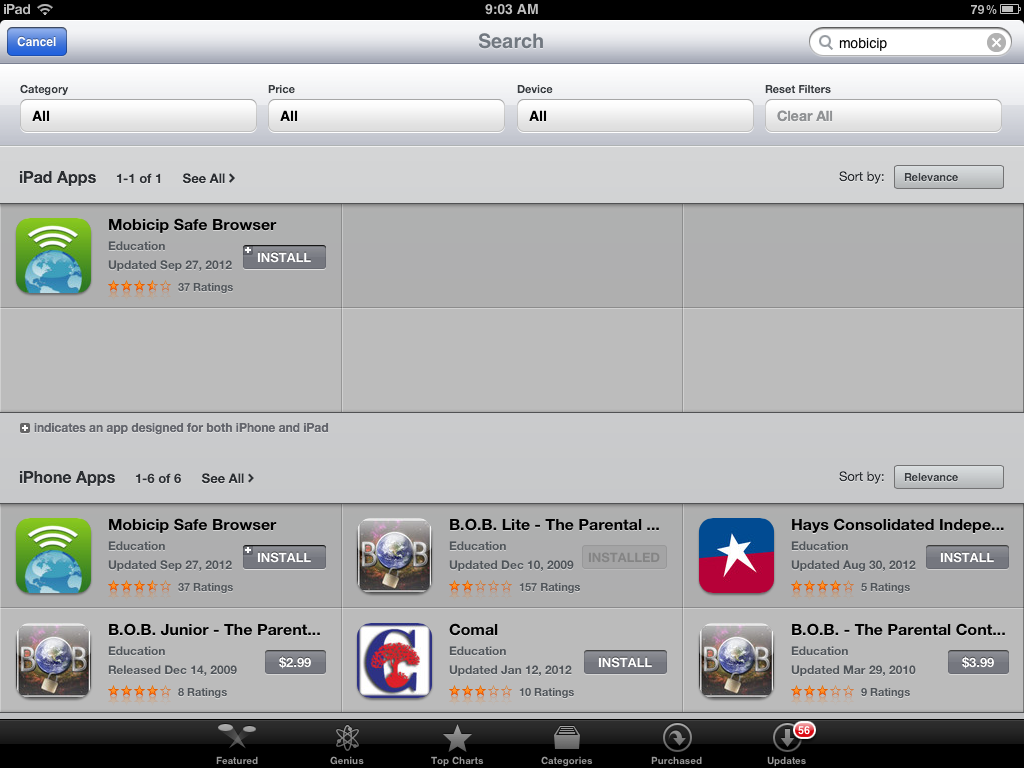 Select the Mobicip Safe Browser from the search results.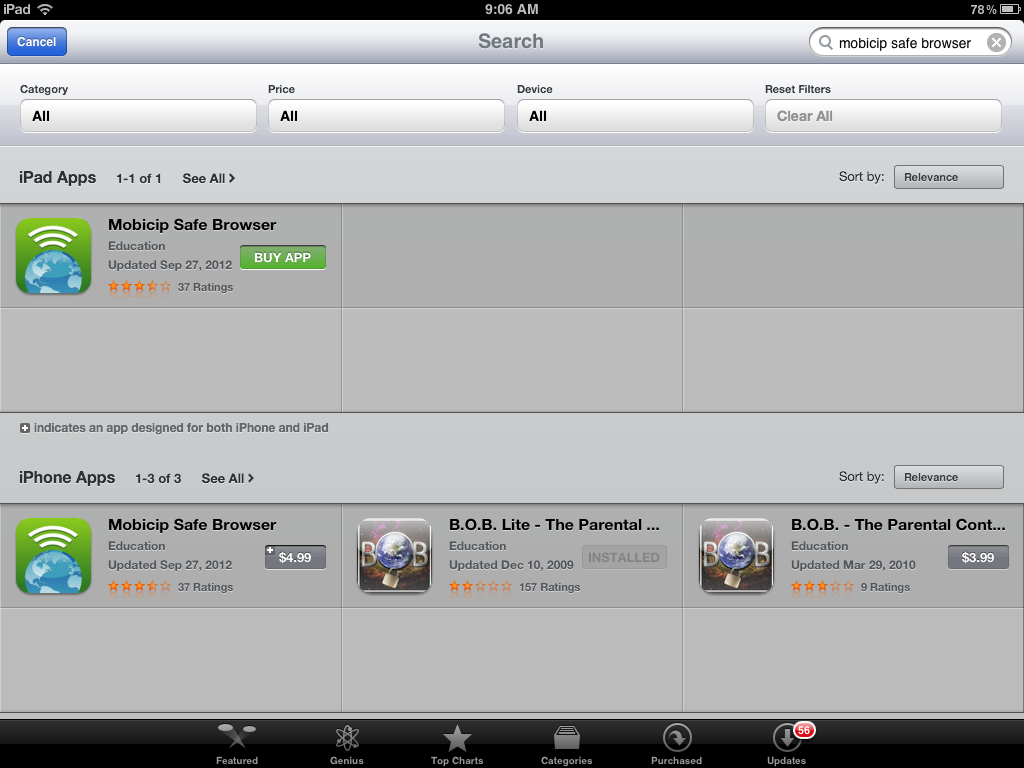 Touch the price button, it will turn into BUY APP. Touch this button and enter the iTunes username and password. Once purchased, the app will be installed on your screen. When installation is done, touch the Mobicip icon to launch the app.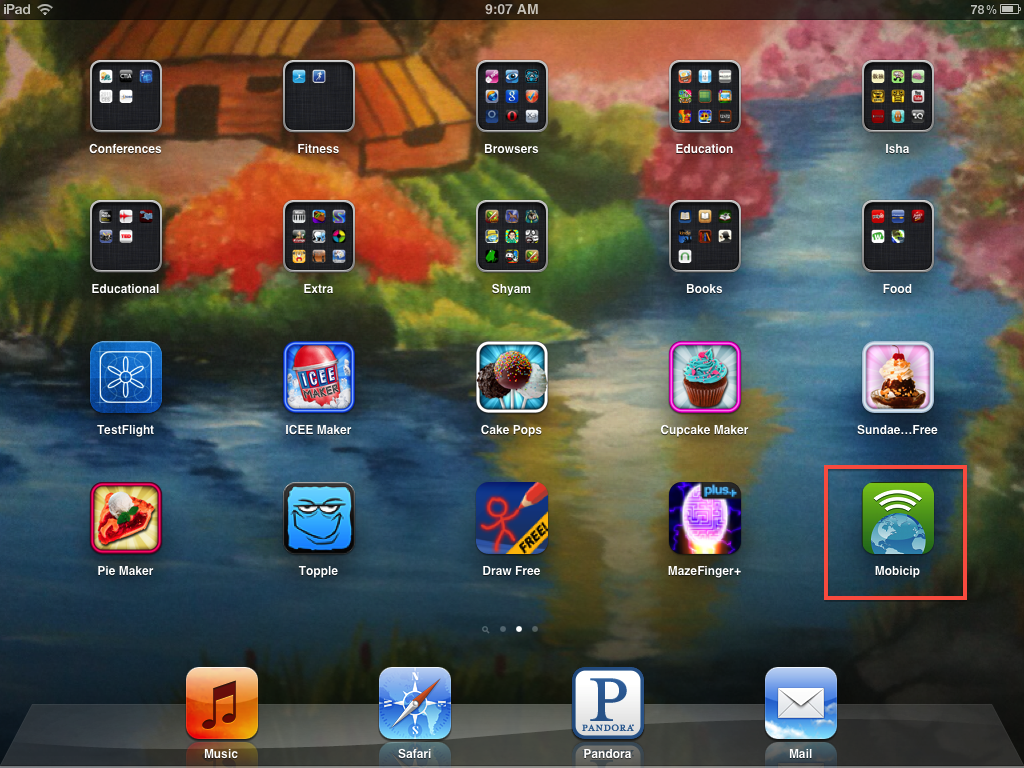 If you don't have a Mobicip.com account already, touch the Create New Account button.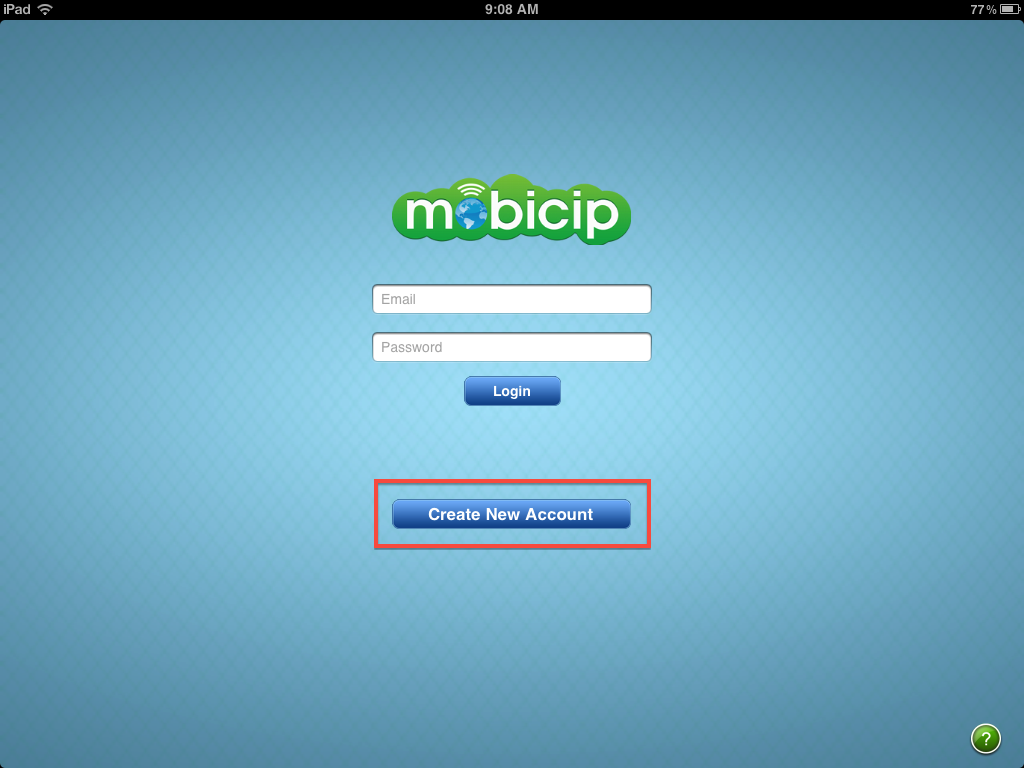 Once the account is created, login into the app. You should see the browser open up like this. Tap the URL bar at the top of the browser, and enter the website you wish to access. The browser should open the website accessed.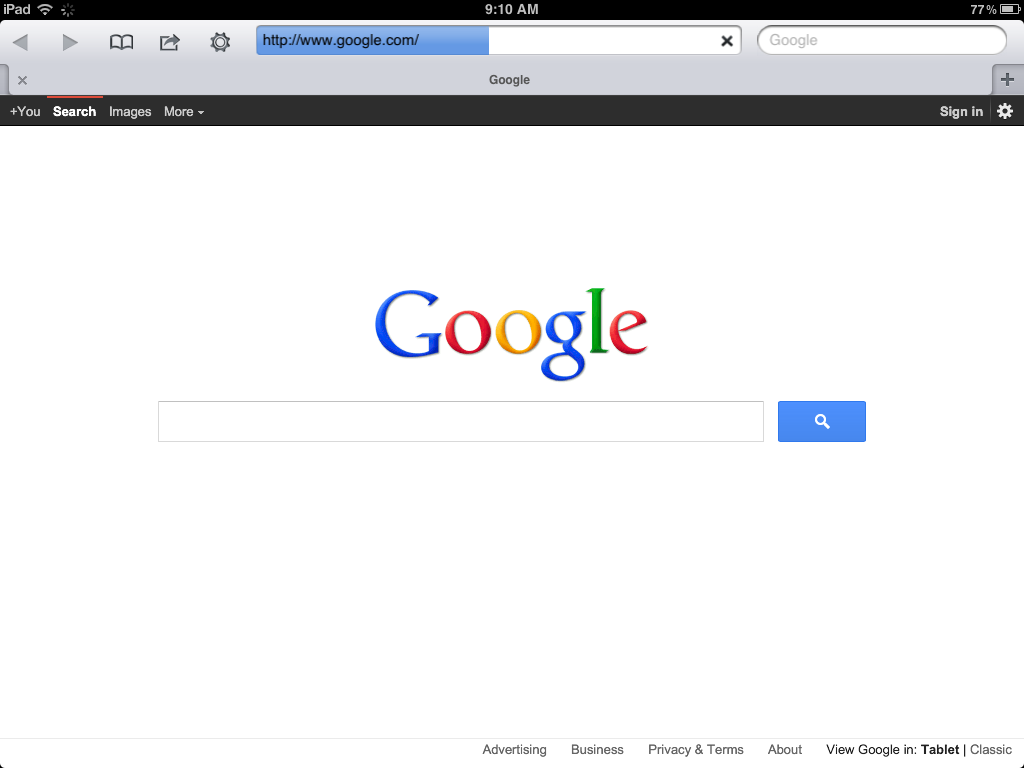 Visit www.mobicip.com from your PC to upgrade to Mobicip Premium (get 10% off using this discount code: MOBICIPFAQ). Mobicip Premium is a web-based parental control application that can be used from any browser. The Premium application allows you to setup custom Internet filtering settings and policy, and monitor Internet usage on the iPad.
General Parental Control Restrictions Setup
From the home screen, select Settings > General.

Select Restrictions. If you haven't done this before, select Enable Restrictions.

Enter a 4-digit passcode. Make sure you remember this passcode, in case you need to change these settings.

You will see the restrictions screen. Set Safari, YouTube, Installing Apps and Deleting Apps to OFF on this screen.
NOTE: Some parents may choose to allow apps to be installed with age restrictions setup, but be aware that there are still issues with the age-based ratings and browsing the App Store itself.

You may also restrict email accounts from being setup. Whether you have setup a child-friendly email service like Zilladog or Zoobuh, or you simply want to turn off email access altogether, this gives you the ability to lock email accounts from being setup or modified.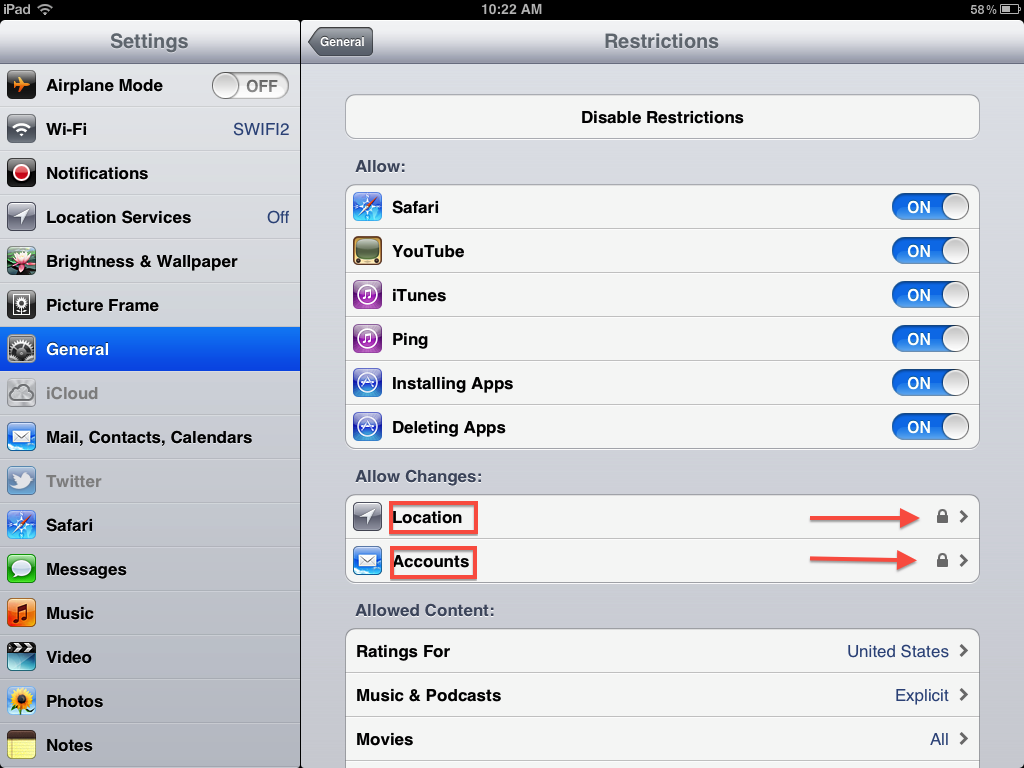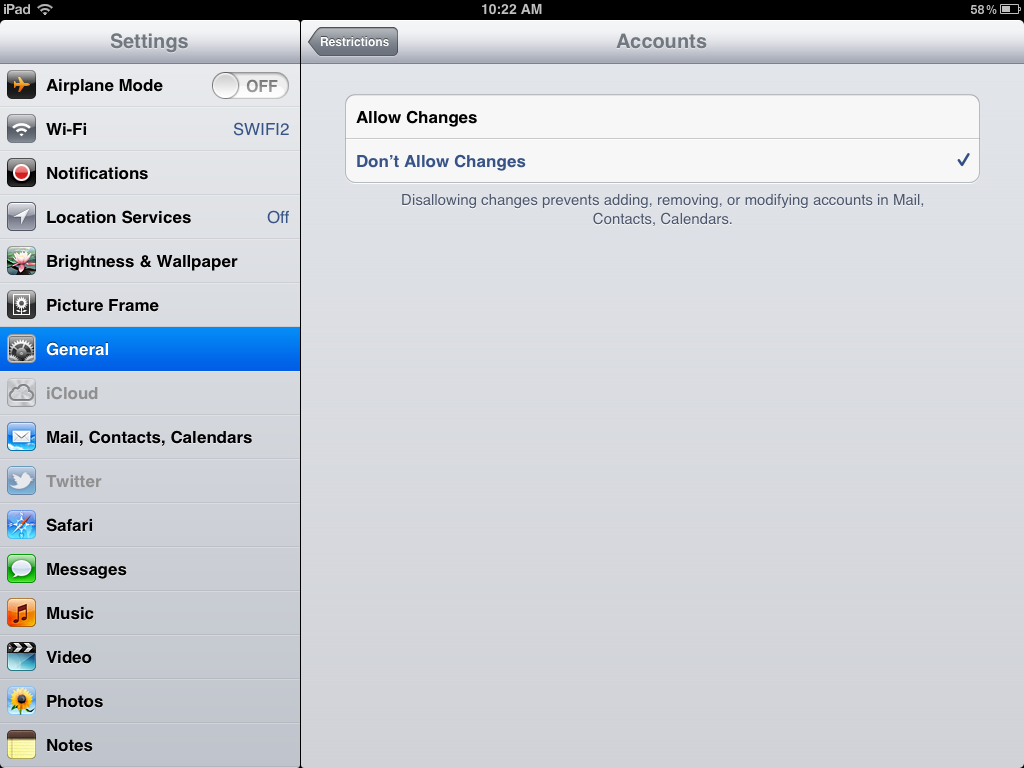 Scroll down the screen to the Allowed Content area.

Set In-App Purchases to OFF.

Select Music & Podcasts. Set Explicit to OFF.

Select Movies. Select the rating you would like to allow.

Select TV Shows. Select the rating you would like to allow.

Select Apps. Select age-based filtering for apps you would like to allow. 

Hit the Home button to return the home screen.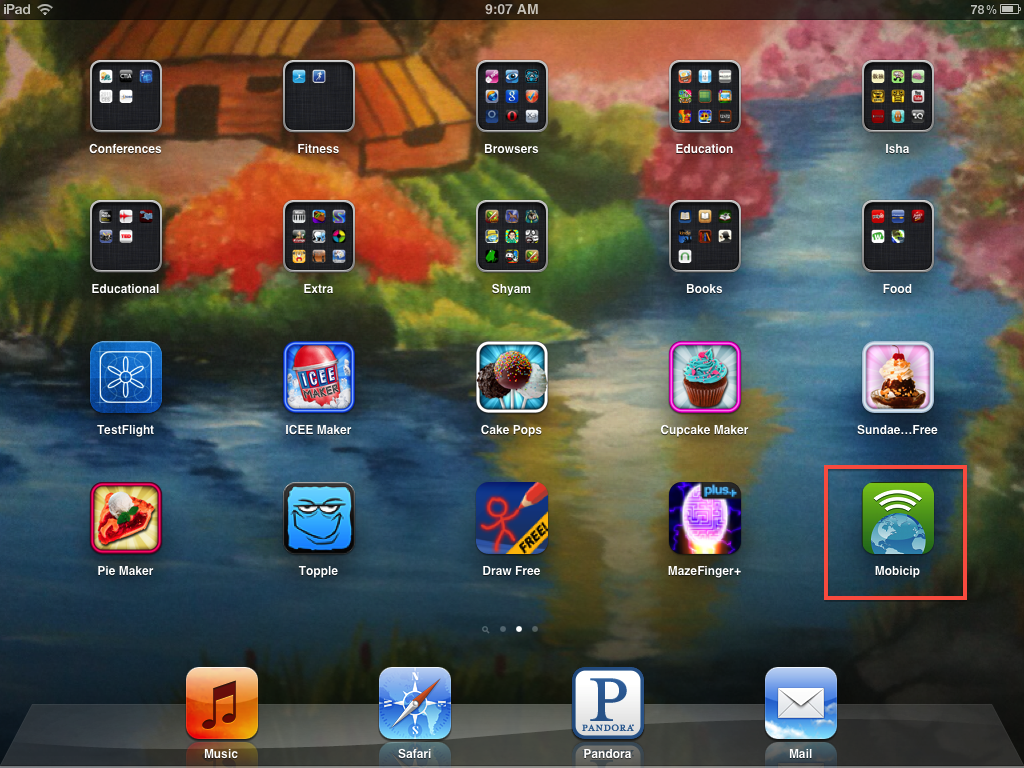 NOTE: If you have multiple devices to setup, see this article.
That is it! You can be rest assured that your child will have a safe and secure Internet enabled device that he/she can use anytime anywhere!